When the kiddo was just a baby we taught him the basic signs to help him communicate with us, and us with him. It worked wonders. We always had intentions of continuing, but alas once he started talking we stopped. It's always something that I wished we had continued. Please welcome today's guest blogger, with tips and tricks for teaching babies sign language.
Baby sign language is a cool way to communicate with your baby or your pre-verbal toddler. The most popular system of Baby Signing is based American Sign Language(ASL), which is used all over the world. Read on to find out more about the when and how of baby sign language…
When….To Start Signing And What To Expect When You Do
You can start teaching your baby signs at any time, even from birth. The earlier you begin the sooner your child will be signing back to you. Don't expect too much too soon, though. Have realistic expectations. Research by Dr. Joseph Garcia, one of the founders of baby sign language, found that a typical baby who starts learning signs at seven months old needs about two months of repetition and exposure to a sign to start using it.
When…To Sign With Your Baby
The short answer is – as often as you can! Trying to fit signing into your everyday activities will not only help you remember but make all your usual chores and commitments more fun. Use signs when you are shopping, eating, playing and during bath time. Sign food, colors, animals, feelings… the list is endless.
How…To Get Started
First of all, remember to make the sign every time you say the relevant word to your baby. It's important to say the word that goes with the sign clearly, using good eye-contact, while pointing to the thing or person you are describing. Sign when your baby is alert and not fussing. Remember to practice the signs beforehand so you feel confident and clear about what you are doing.
How…To Choose Which Signs To Teach First
When you are first starting with Baby Sign Language it's best to begin with signs you can use every day, such as Mommy, Daddy, Milk and More. Signs that represent something exciting and meaningful to baby will be easier to learn. Start with these signs: Mommy, Daddy, Milk and More. These signs are simple to learn and are really interesting to your baby.
How…To Make The Signs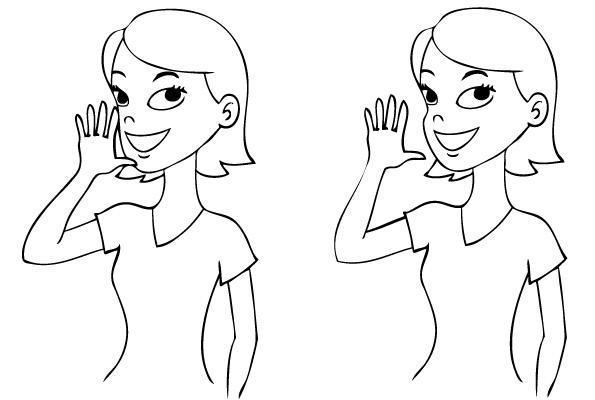 To sign Mommy extend and spread apart your fingers. With your little finger facing forward, tap your thumb on your chin.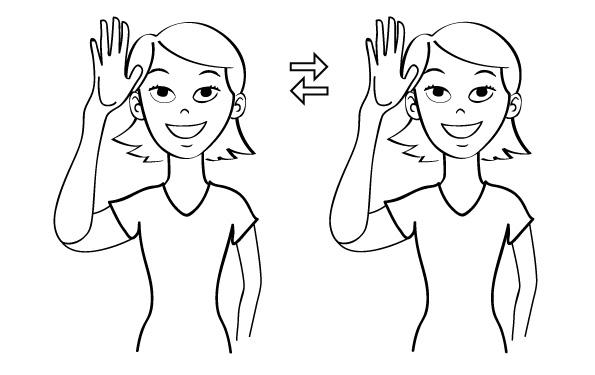 To sign Daddy, extend and spread out your five fingers on your strong hand. Tap your hand on your forehead. Done right you will look like a turkey.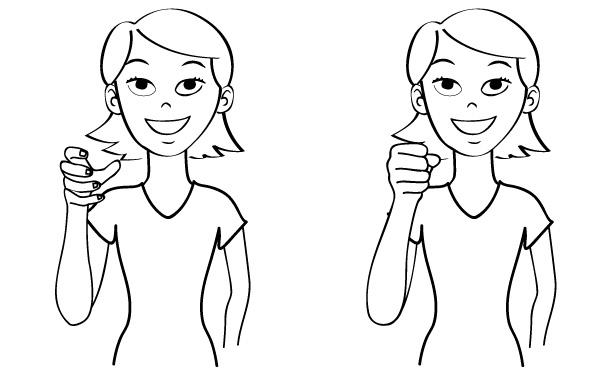 The sign for Milk is a lot like milking a cow, but without the vertical motion – you are just squeezing the udder. Take both hands, make them into a fist, relax, and repeat. You will notice most babies have trouble moving their fingers together this way, but any kind of repeated squeezing and relaxing of the hand is likely Milk.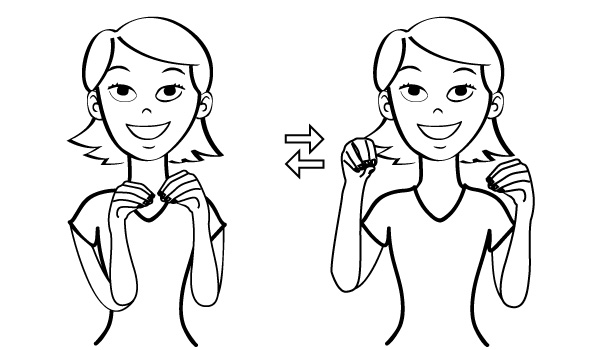 To make the sign for More, flatten out your hands then bring your thumbs under to make an O shape. Then, bring your hands together and separate them repeatedly. Baby will often simplify More by clapping their fists together.
Why Should You Teach Baby Sign Language?
Sign Language For Babies makes life with a young baby or toddler so much easier. It gives you and your baby the tools you need to communicate with each other, even before your child has learned to talk. Baby sign language can also help with a baby's sleep, mealtimes and weaning, and can help combat toddler tantrums.
Related Posts: