Now, I'm not usually a smoothie person, mostly because I have high hopes for my smoothies.
I want them to be a meal in itself.
I want them to be filling and satisfying.
I want them to be healthy. And sweet. And delicious.
Simply put I want them to be my everything.
Yet they rarely are. They are filled with sugar and ice and leave me feeling empty five minutes after I finished slurping it down.
Smoothies, to me, were never worth the effort.
And so, I was a little bummed when I decided to join in this months Crazy Cooking Challenge because the theme was fruit smoothies. *sigh* I thought. Smoothies. How boring.
Until I remembered a friend raving about spinach smoothies. Bright green smoothies. Smoothies that took lunch (or breakfast) and totally show it who's boss.
Smoothies that I can get behind.
So I Swagbucks around and discovered that green smoothies come in all shapes and sizes. But I couldn't find one that fit me exactly. So, with the help of two bloggers, Iowa Girl Eats and Joy the Baker  I created my very own green smoothie.
Spinach and kale lend the bright green color while adding all sorts of healthy goodness. Frozen banana slices for flavor. Strawberries, because, well, strawberries are awesome. Greek yogurt for protein. Ground flax seed for way too many healthy reasons to mention. And just a touch of honey to help sweeten things up.
This smoothie, it's madness I tell you and I'm totally and completely addicted to them. But this is only the start. Now that I have the basic formula developed, I've been making them every week. Two or three times a week. Some days it's spinach only, no kale. Some days I throw in some raspberry yogurt and forget the honey. Some days, if I'm feeling crazy it's blueberries, strawberries and bananas.
I've also been known to swap peanut butter for the ground flax. Peanut butter!!!
I'm totally smoothie junkie now.
Hopelessly addicted.
You have been warned.
A healthy way to sneak some veggies into breakfast or lunch, this green smoothie has it all, including bananas, strawberries, spinach and kale.
Ingredients
1 banana, sliced and frozen
6 small strawberries, cut in half
1 tablespoon ground flax seed
1 cup fat-free, plain Greek yogurt
1 tablespoon honey
2 cups spinach
2 cups kale leaves, stems discarded and torn
Milk, optional
Instructions
Place all ingredients, except milk, in the blender, blend until smooth.
Add milk if you like a thinner smoothie, blend until smooth.
Notes
Replace the ground flax seed with 1 tablespoon creamy peanut butter.
Use your favorite, sweetened Greek yogurt and omit the honey.
Use any fruit that you have on hand. Berries. Pears. Mangos. Pineapple. Watermelon.

Inspired by Iowa Girl Eats and Joy the Baker
http://www.alli-n-son.com/2012/06/07/green-monster-smoothie/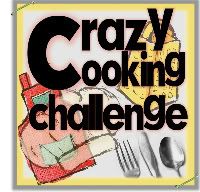 Did you know that you can save my recipes in your very own recipe box, courtesy of ZipList? Just click on the link above, under "recipes" to get started. Want to learn more? Hop on over to read about this awesome new feature.
Related Posts: