I have this tradition of repaying favors through baked goods. I ask one simple question: what are your top 3-5 favorite ingredients in a dessert? Once I have the list, the fun starts. I dream, obsess and stress over creating the perfect recipe. A recipe designed just for that person or family.
A recipe with character. A recipe with personality.
A recipe with positively explosive flavor.
I've been asked to make a dessert that contained caramel, peanuts, marshmallows, and chocolate, which resulted in Caramel Peanut Butter Cup Bars.
I've been challenged to create a dessert that included potato chips, peanut butter and Pepsi, and so the Midnight Craving Cupcakes were born.
Just the other weekend, I was put to the test. A friend watched the Pug while we were out of town. He also managed to lock himself and the Pug out of the house. On the first night. Because he's brilliant like that.
And then, to top it all off, he demanded that I come up with a recipe that included bananas, peanut butter, chocolate and pretzels.
Okay, okay, demanded may be a strong word. Suggested. Begged. Groveled. That may be a more accurate description.
It just so happened that I was looking for an excuse to create a new cheesecake recipe, to help celebrate the Crazy Cooking Challenge's one year anniversary.
I can't think of a better way to celebrate an anniversary, than with cheesecake.
So I browsed recipes. I obsessed. I created my recipe. Then I modified it. I worried that it wouldn't turn out. And then when I finally worked up the nerve to make them…they were prefect.
Bite-sized banana and peanut butter cheesecakes. Sitting on top of a pretzel crust. With just a few chocolate chips, because nothing goes with bananas, peanut butter and pretzels like chocolate.
These little single-serving gems were so surprisingly good. So sweet and fulfilling, without being over indulgent.  The mix of peanut butter and banana balanced perfectly in the cheesecake. The saltiness of the pretzels countering the sweetness of the cheesecake. And the chocolate, to just bring it all home.
Because, seriously, it isn't dessert without chocolate.
Seriously.
Peanut Butter and Banana Mini Cheesecakes with Pretzel Crust
Single-serving cheesecakes made in a muffin tin, featuring the flavors of banana, peanut butter, chocolate and pretzels.
Ingredients
Pretzel Crust

2 cup pretzels, crushed
1/4 cup granulated sugar
8 tablespoons, melted
1/2 cup chocolate chips

Cheesecake

3 (8-oz.) packages cream cheese, at room temperature
1-1/4 cups mashed banana (2-1/2 - 3 ripe bananas)
2 tablespoons all-purpose flour
Pinch fine sea salt
1-1/4 cups granulated sugar
1/3 cup creamy peanut butter
1 tablespoon vanilla extract
4 large eggs, at room temperature
Instructions
Pretzel Crust

Line 24 muffin cups with paper liners.
In a small bowl stir together the crushed pretzels, sugar, and melted butter.
Press a heaping tablespoon of crumbs into the bottoms of the prepared muffin cups. (hint: use the bottom of a shot glass to press.)
Place 6-8 chocolate chips on top of the crust.
Chill in the fridge until the filling is ready.

Cheesecake

Using a stand mixer with the paddle attachment, on medium speed beat together the cream cheese, mashed bananas, flour, and a pinch of fine sea salt. Scrape down the sides of the bowl often, beating until there are no lumps and the batter is smooth and fluffy, about 5 minutes.
Add the granulated sugar, beating until well blended and smooth.
Add in the peanut butter and vanilla beating until blended, about 30 seconds.
Add the eggs one at a time, beating just until blended.
Evenly divide the filling into the 24 muffin cups, filling almost to the top.
Bake for 18-22 minutes or until firm but the centers still wobble a little.
Cool in the muffin tins on a wire rack.
Cover and chill in the fridge for at least 8 hours.
Cheesecakes can also be frozen, after completely cooled.
Notes
http://www.alli-n-son.com/2012/08/07/peanut-butter-and-banana-mini-cheesecakes-with-pretzel-crust/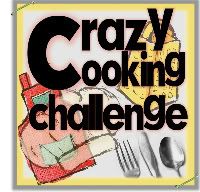 Did you know that you can save my recipes in your very own recipe box, courtesy of ZipList? Just click on the link above, under "recipes" to get started. Want to learn more? Hop on over to read about this awesome new feature.
Related Posts: